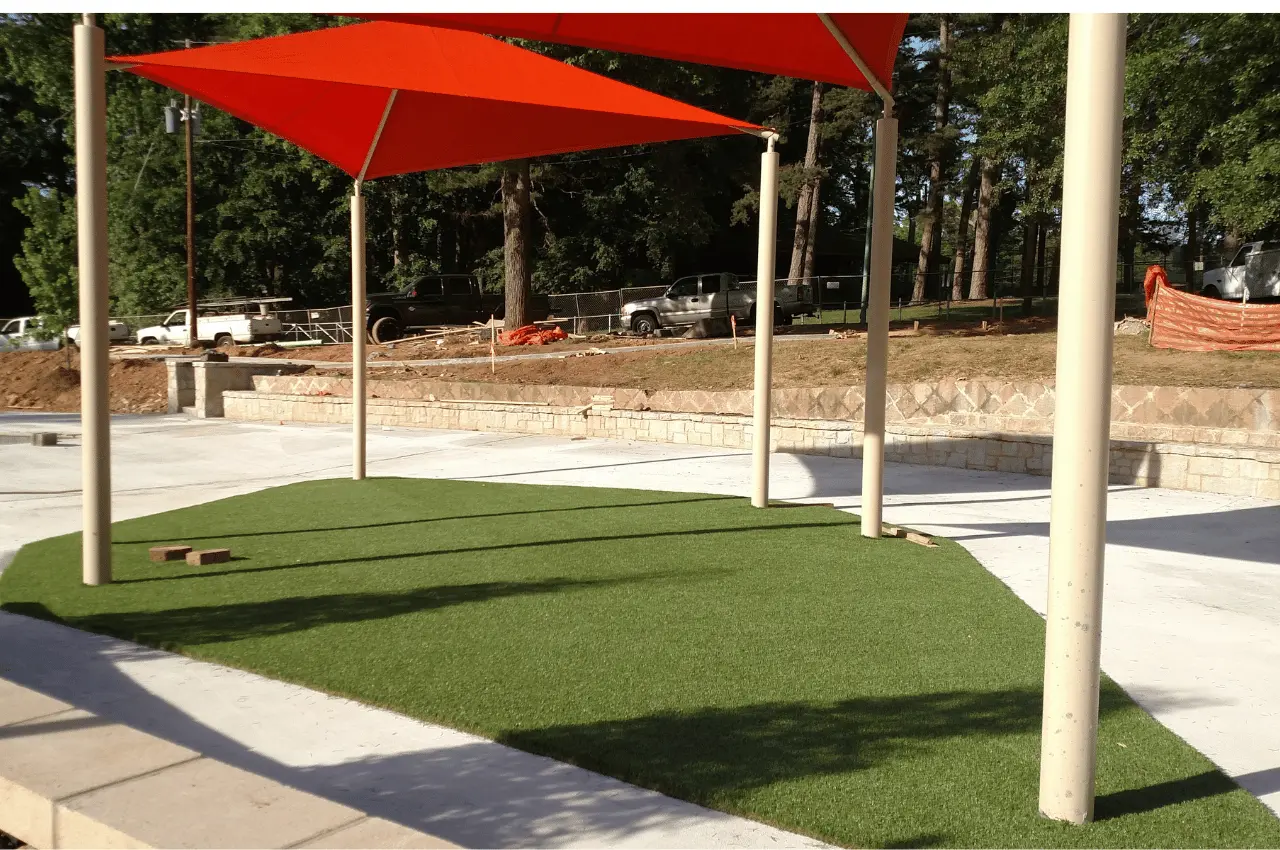 Artificial Turf is an ideal solution for playground areas.  Cleaner than mulch, prettier than sand and less maintenance than grass.  We've supplied turf for many playgrounds.   Often times, playground areas are odd shapes and angles.  While turf comes in 15′ wide rolls, we can customize the lengths and help you plan the best way to lay the rolls.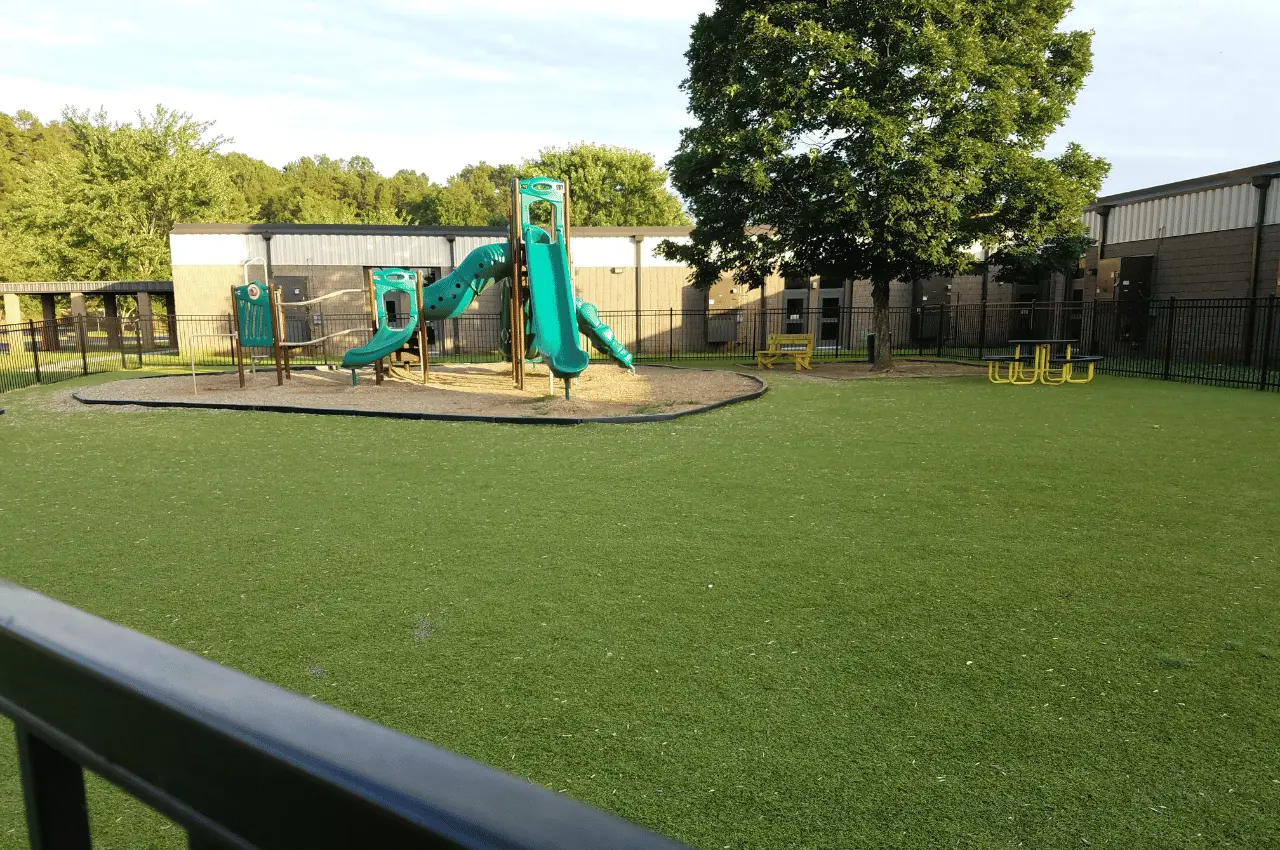 Take this playground in Cartersville, Georgia.  There was not a straight edge to be found and it took some calculating to figure the best way to lay the rolls with the least amount of remnant.   7 years later, the turf still looks great and going strong!
If you are a school or municipality, its important to abide by standard fall zone rating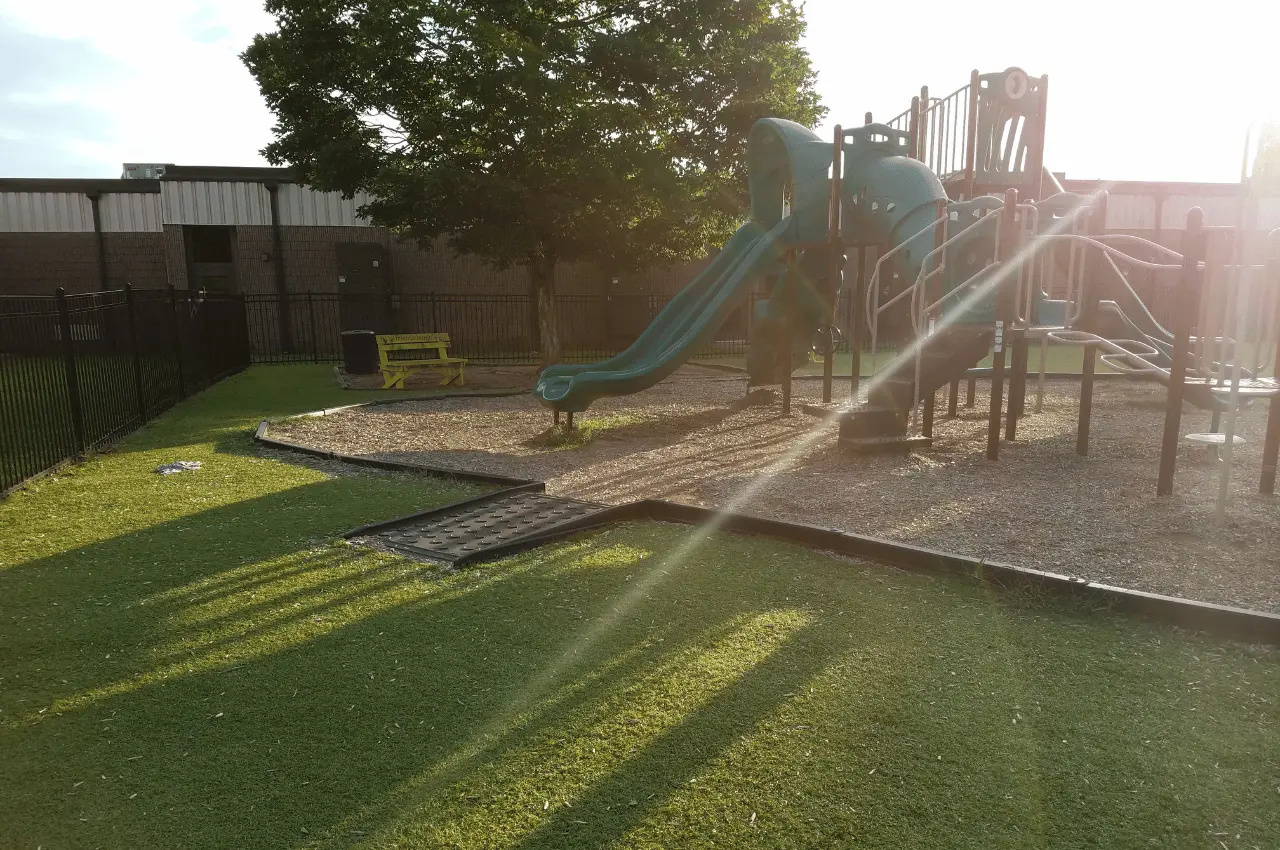 if you intend to put turf under slides, monkey bars or other equipment where kids can fall.  Consult with your local inspector or Consumer Product Guidelines for Fall Zone ratings and the requirements for the sub base under the turf.
In the meantime,  give us a call at 888.369.8873 to get great deals on the artificial turf materials.