Since 2007.
SELLING NEW TURF @ USED TURF PRICES
FROM $0.84 SQ FT
Sports Facilities
Batting Cages
Residential Lawns
Playgrounds
Dog Day Cares
Gyms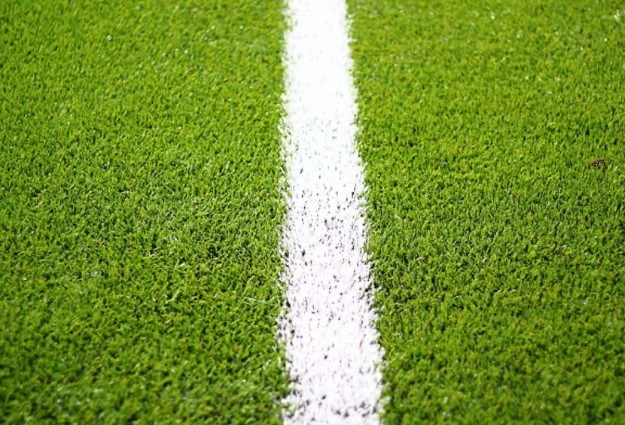 Sports Turf with Lines
$0.84 sq ft
If you don't mind having some athletic lines in your turf, this is the most economical solution for you. While it may not be ideal for residential lawns, it's great for batting cages, sports facilities and doggie day cares. The lines can also be cut out, or painted over if you really need an all green surface. We have lots of turf with lines as these rolls are leftover from the athletic fields that we have made and installed.
Batting Cage Turf
$0.95 sq ft
This Monofilament ("Mono") bladed turf is a common fiber used in athletic fields. Contrary to a Slit Film blade, a Mono blade is a singular strand blade, usually in 1.5 to 2.5 inches tall. It's ideal for sports applications such as fields, batting cages and sports facilities and is a great economical solution to cover warehouse floors, concrete slabs or compacted outdoor areas. It will have drainage holes to allow for water to run through in outdoor applications.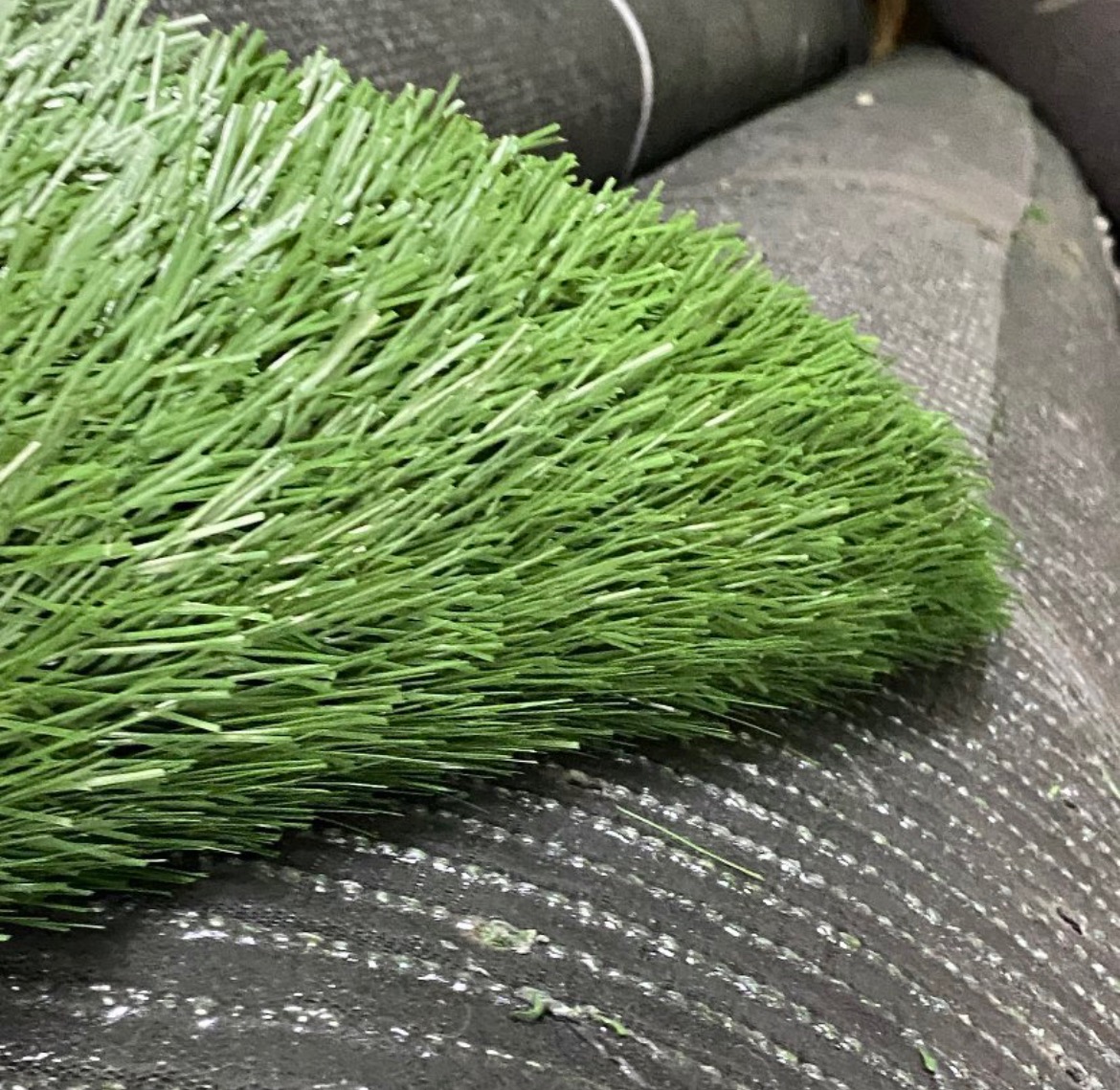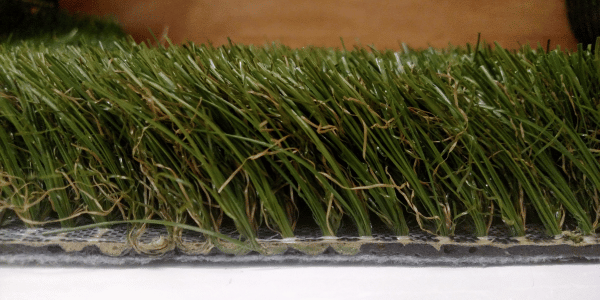 At 1.5 inches tall with a secondary layer of fibers (thatch), this turf provides a cushion and substance without the pad on the back. It's our most versatile turf for inside and outside applications and used in lighter use sports activities and residences. It will drain into existing base and infill is not required, although a thin layer of sand in the bottom will extend it's life and provide weight.
Turf for Indoor Fields and Sports Facilities
$1.10 sq ft
Slit Film Turf is often found on athletic fields as the fibers are often "sturdier" and hold infill into place.  While ideal for heavy activity on football, soccer, lacrosse and baseball fields, the remaining rolls of turf can also be used in batting cages, airport runways, doggie daycares and filling in "green" areas around parking lots and highway medians.  It drains well and typically has pile heights from 1.5 to 2.5 inches.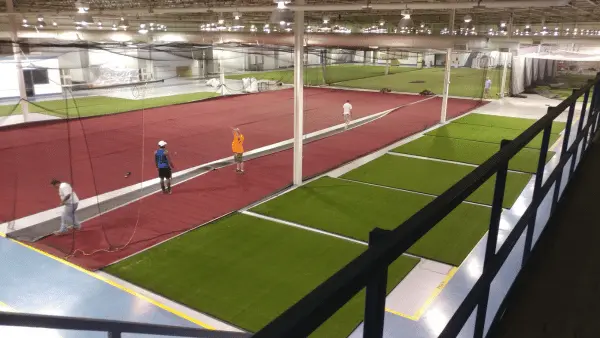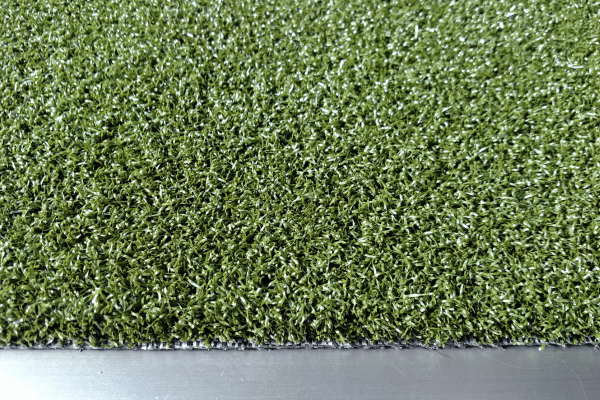 Putting Green Turf
$1.50 sq ft
This is a standard putting green turf we've supplied to backyard putting greens across the US. This durable, unidirectional turf is made for golf balls to roll "true." It will drain and must be installed over a compacted, crushed rock base and secured around the edges.
Padded Sports Turf
$2.89 sq ft
For indoor sports and training facilities, a padded turf is ideal for proper impact attenuation for training drills and soccer. The 5mm pad, about half an inch, white rubber backing, comes with roughly .5 inch pile height of fiber. It weighs about 1 lb per square foot and while it CAN be used outside, it does not have drainage holes and can, in fact, absorb water. It often weighs enough that glue is not necessary in individual batting cages. For larger facilities with multiple seams, it will need to be seemed together.